TF-2400 Wireless Interface
TF-2400 works on 433MHz and full duplex model.
It can be connected to a 2-wire or 4-wire device to provide wireless system.
Each TF-2400 can carries four BK-1200 wireless belt packs.
Several sets of TF-2400 can work together.
RJ-45 4-wire connector
XLR-3 loop through connector
Gain adjustment
The typical application of TF-2400 and FM-804 control is as following.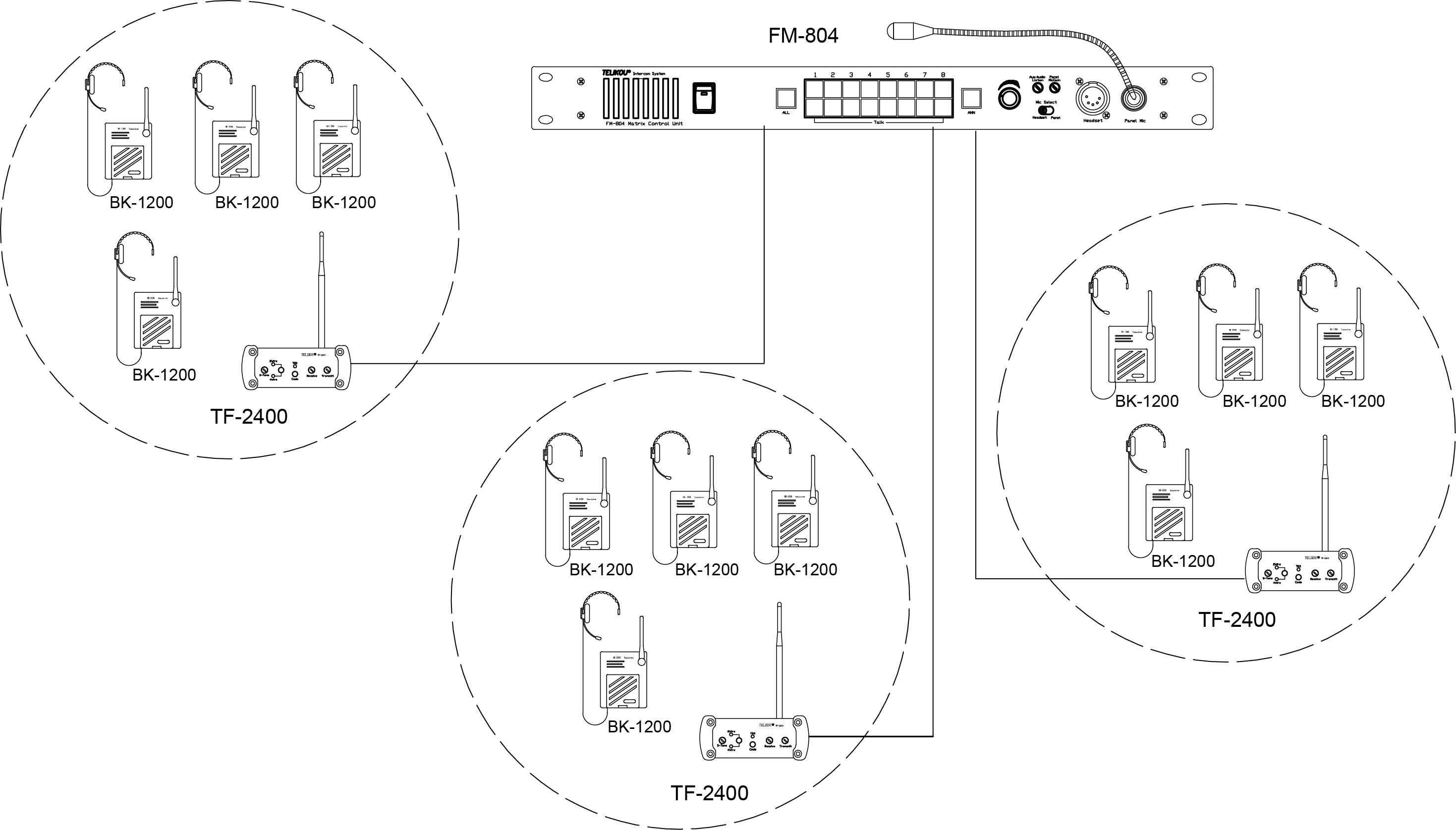 The connection between FM-804 and TF-2400 is by RJ-45 cable.
TF-2400 need extra power supply if this cable connection over 150m.
We recommand max 4pcs TF-2400 and 16pcs BK-1200 working together in one area.
Compare with traditional wireless system, the advantage of FM-804 and TF-2400 system is:
1. TF-2400 can be easily placed beyond the wall to allow signals to penetrate concrete.
2. TF-2400 can be placed as close to the wireless belt pack to get the better signal coverage.
3. FM-804 can be easily placed with any existing 2-wire or 4-wire device like Clear-Com and RTS.
Note: If wireless tally is required, please select TX-08 wireless tally equipment to work with.